VE COMMODORE RSE MODULE ROOF MOUNT DVD PLAYER VIN REFLASH SERVICE REAR SEAT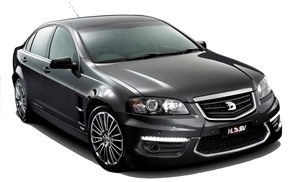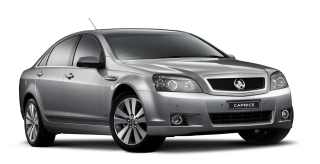 COMMODORE VE SERIES (2006 - 2013) DVD RSE CONTROL ASSY REFLASH SERVICE
-PLEASE NOTE: THISSERVICE REQUIRES YOUR DVD CONTROL ASSY TO BE SENT TO US FOR REFLASH

Have you replaced your factory BLAUPUNKT roof mount DVD player, headrests or roof mount TFT screen only to be confronted with a SECURITY ERROR? As the DVD player, headrests and roof mount TFT are paired to each other replacing only one of these items will cause the system to lock up and go into SECURITY mode. ASL can reprogram your control assembly to enable it to work with any combination. LEAVE IT TO THE EXPERTS!
NOTE: ONLY THE CONTROL ASSY IS REQUIRED FOR REFLASH, WE DO NOT REQUIRE THE WHOLE ROOF ASSEMBLY.
IF COMING DIRECT PRICE DOES NOT INCLUDE REMOVE AND REFIT, A EXTRA FEE OF $360 WILL APPLY FOR REMOVE AND REFIT.

IF COMING DIRECT, PLEASE CALL IN ADVANCE TO MAKE A BOOKING.

WHEN SENDING FOR REPAIR:
PLEASE SUPPLY FULL NAME AND ADDRESS AND CONTACT DETAILS
PLEASE SEND ONLY THE CONTROL ASSY, (IF THE WHOLE ROOF MOUNT ASSEMBLY IS SENT EXTRA CHARGES WILL APPLY)

REPAIR ADDRESS DETAILS

ASL AUTOMEDIA
ATT: SERVICE
13 COMMERCIAL DRIVE
LYNBROOK VICTORIA 3975

PLEASE INCLUDE YOUR NAME AND CONTACT DETAILS

12 MONTH WARRANTY ON CONTROL ASSY

-

THE WARRANTY ONLY APPLIES TO THE CONTROL ASSY. IT DOES NOT APPLY TO ANY OTHER FAILURE IN THE SCREEN DISPLAY OR AUDIO SECTION. WATER DAMAGE IS NOT COVERED BY OUR WARRANTY.
WARRANTY DISCLAIMER NOTICE! Radio removal, disassembly, installation of Electronics, and Radio re-assembly/re-installation is the responsibility of the installer, not ASL Automedia Pty Ltd. It is recommended that you contract a professional installer that is experienced with proper work methods involving electronics and knowledgeable of specific procedures for radio disassembly, Electronics installation, and re-assembly/re-installation of the Radio Head Unit in the vehicle.
---
Thanks to the team at aslautomedia for great advice and supplying me a replacement rse control unit to fix my security lockout issue on wm caprice. Fitted unit turned key all my problems disappeared. Saved a lot of $$$ over dealership quote and fitting replacement unit took about an hour. Thanks