RANGER PX XL XLS RADIO STEREO SCREEN REPAIR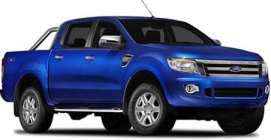 ASL NOW HAS THE ABILITY TO REPAIR YOUR RANGER PX XL XLS FACTORY
4.2 INCH SCREEN

Is your Ranger PX screen no longer functional? Not lighting up? Pulling the fuses has no effect? Or has the screen been damaged? ASL has the solution!
MODELS REPAIRED
AB39-18B955-BA
ANY QUESTIONS JUST GIVE US A CALL ON (03) 9799-1444 AND WE ARE EAGER TO HELP.

12 MONTH WARRANTY
WHEN SENDING FOR REPAIR:
PLEASE SUPPLY FULL NAME AND ADDRESS AND CONTACT DETAILS
PLEASE DETAIL THE FAULT WITH THE UNIT
PLESE SEND ONLY THE CD CHANGER - DO NOT SEND THE STEREO OR ADDITIONAL SHIPPING COSTS WILL APPLY
REPAIR ADDRESS DETAILS
ASL AUTOMEDIA
ATT: SERVICE
13 COMMERCIAL DRIVE
LYNBROOK VICTORIA 3975
IF PLANNING TO COME DIRECT PLEASE CALL US ON 03 9799-1444 FOR BOOKING
NO FAULT FOUND AND UNREPAIRABLE UNITS
IF A NO FAULT IS FOUND (NFF) AFTER OUR EXTENSIVE TESTING, YOU WILL BE CHARGED $95 FOR OUR SERVICES AND A PARTIAL REFUND WILL BE ISSUED IF ADVANCE PAYMENT HAS BEEN MADE.
A NO CHARGE IS APPLIED IF A FAULT IS IDENTIFIED AND CANNOT BE REPAIRED - WHICH IS YET TO HAPPEN. THIS DOES NOT APPLY IF A FAULT CANNOT BE IDENTIFIED - NO FAULT FOUND (NFF)
IF PLANNING TO COME DIRECT PLEASE CALL US ON 03 9799-1444 FOR BOOKING
WARRANTY DISCLAIMER NOTICE! Radio removal, disassembly, installation of Navigation Electronics, and Radio re-assembly/re-installation is the responsibility of the installer, not ASL Automedia Pty Ltd. It is recommended that you contract a professional installer that is experienced with proper work methods involving electronics and knowledgeable of specific procedures for radio disassembly, Navigation Electronics installation, and re-assembly/re-installation of the Radio Head Unit in the vehicle.