HOLDEN CAPTIVA RADIO STEREO REPAIR 2006 - 2014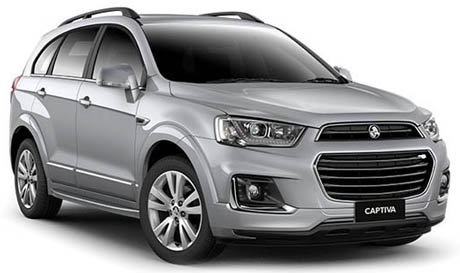 HOLDEN CAPTIVA - NO POWER, RADIO DISPLAY NOT LIGHTING UP, NO SOUND, DISTORTED SOUND OR CD ERROR?
FOR ACCURATE REPAIR PRICING PLEASE CALL CONTACT US FOR AN ACCURATE REPAIR COSTING.
-PLEASE NOTE: THIS IS A REPAIR ONLY SERVICE FOR ALL AGC, AGH & ADK MODELS
SINGLE CD
AGC-8181HT-Z
AGC-0092HC-A
AGC-0090HC
6 CD IN-DASH
AGH-9211HC
AGH-0081HC-A
DVD
ADK-5102HC
No power,radio display not lighting up, no sound, buzzing sound, distorted sound or CD error? If the stereo fails replacing it with a complete new system is sometimes not cost effective and can sometimes leave you with an inferior system. ASL can repair your faulty Captiva stereo getting your car audio system working as it should.
1 YEAR WARRANTY
*Water damage is not covered by our warranty. Also, if the sticker we place on your unit at the time of repair is removed, your warranty becomes void, and your payment is not refundable.
REPAIR ADDRESS DETAILS
ASL AUTOMEDIA
ATT: SERVICE
13 COMMERCIAL DRIVE
LYNBROOK VICTORIA 3975
PLEASE INCLUDE YOUR NAME AND CONTACT DETAILS
Any question please feel free to contact us on (03) 9799-1444
THE REPAIR IS NORMALLY COMPLETED IN 2-3 BUSINESS DAYS AND PRICE INCLUDES RETURN SHIPPING AUSTRALIA WIDE
IF PLANNING TO COME DIRECT PLEASE CALL US ON 03 9799-1444 FOR BOOKING
WARRANTY DISCLAIMER NOTICE! Radio removal, disassembly, installation of Navigation Electronics, and Radio re-assembly/re-installation is the responsibility of the installer, not ASL Automedia Pty Ltd. It is recommended that you contract a professional installer that is experienced with proper work methods involving electronics and knowledgeable of specific procedures for radio disassembly, Navigation Electronics installation, and re-assembly/re-installation of the Radio Head Unit in the vehicle.