FORD KUGA TF SONY TITANIUM RADIO CONTROL PANEL REPAIR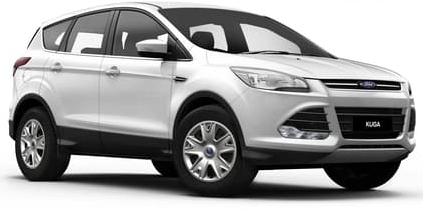 FORD KUGA TF TITANIUM SONY FRONT ASSY FACIA REPAIR - BUTTONS INOPERATIVE AND NOT LIGHTNING UP
PLEASE NOTE: THIS PRODUCT IS A REPAIR ONLY SERVICE
Has your radio control panel stopped working and is no longer lighting up? Pressing the power button has no effect at all? ASL can guarantee a repair of your radio control panel or you won't be charged* (excluding freight & no fault found). ASL has the equipment to simulate your stereo controls on bench and can utilise their own environmental chamber for testing. ASL can have your radio control panel repaired quickly and for much less than a new part. LEAVE IT TO THE EXPERTS!
Models Repaired:
CV4T18K811DA


Repair Type:
BUTTONS INOPERATIVE

NO BACK LIGHTING
WHEN SENDING FOR REPAIR:
PLEASE SUPPLY FULL NAME AND ADDRESS AND CONTACT DETAILS
PLEASE DETAIL THE FAULT WITH THE BUTTON ASSY
PLEASE SEND ONLY THE RADIO CONTROL PANEL - NOT THE VENT SURROUND
REPAIR ADDRESS DETAILS
ASL AUTOMEDIA
ATT: SERVICE
13 COMMERCIAL DRIVE
LYNBROOK VICTORIA 3975
IF PLANNING TO COME DIRECT PLEASE CALL US ON 03 9799-1444 FOR BOOKING
NO FAULT FOUND AND UNREPAIRABLE RADIO CONTROL PANEL
IF A NO FAULT IS FOUND (NFF) AFTER OUR EXTENSIVE TESTING, YOU WILL BE CHARGED $55 FOR OUR SERVICES AND A PARTIAL REFUND WILL BE ISSUED IF ADVANCE PAYMENT HAS BEEN MADE.
A NO CHARGE IS APPLIED IF A FAULT IS IDENTIFIED AND CANNOT BE REPAIRED - WHICH IS YET TO HAPPEN. THIS DOES NOT APPLY IF A FAULT CANNOT BE IDENTIFIED - NO FAULT FOUND (NFF)
12 MONTH WARRANTY ON ASSY - THE WARRANTY ONLY APPLIES TO THE RADIO CONTROL PANEL. IT DOES NOT APPLY TO ANY OTHER FAILURE IN THE AUDIO HEAD UNIT SECTION. WATER DAMAGE IS NOT COVERED BY OUR WARRANTY. ALSO IF THE STICKER WE PLACE ON YOUR UNIT AT THE TIME OF REPAIR IS REMOVED , YOUR WARRANTY BECOMES VOID AND YOUR PAYMENT IS NOT REFUNDABLE..
WARRANTY DISCLAIMER NOTICE! Radio removal, disassembly, installation of Electronics, and Radio re-assembly/re-installation is the responsibility of the installer, not ASL Automedia Pty Ltd. It is recommended that you contract a professional installer that is experienced with proper work methods involving electronics and knowledgeable of specific procedures for radio disassembly, Electronics installation, and re-assembly/re-installation of the Radio Head Unit in the vehicle.