TERRITORY SX SY PARROT MKI9100 BLUETOOTH AUDIO STREAMING
NO HEADPHONE JACK? NO PROBLEM! - IPHONE 8/X COMPATIBLE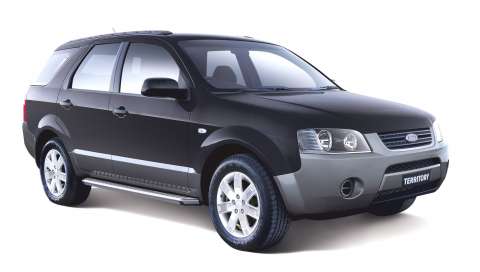 PARROT MKI9100 FOR TERRITORY SX SY - IPHONE 8 / X COMPATIBLE
SINCE THE RELEASE OF THE IPHONE 7, THE BUILT IN HEADPHONE JACK IS NO MORE - UPGRADING TO THE PARROT MKI9100 FOR YOUR TERRITORY SX SY MAKES SENSE!
SINCE APPLE DELETED THE BUILT IN HEADPHONE JACK, IT HAS MADE CHARGING AND LISTENING TO YOUR IPHONE AT THE SAME TIME MUCH HARDER TO ACHIEVE WITHOUT BULKY ADAPTORS. WITH OUR TERRITORY SX SY SPECIFIC KIT YOU CAN LISTEN AND CHARGE YOUR IPHONE AT THE SAME TIME AND USE THE KIT AS A HANDSFREE PHONE KIT - ALL INTEGRATED TOGETHER THROUGH YOUR TERRITORY SX SY. NOT TO MENTION ALL THE EXTRAS THE MKI9100 HAS TO OFFER!
NOT HAPPY WITH YOUR FACTORY TERRITORY BLUETOOTH SYSTEM OR JUST WANT TO ADD BLUETOOTH AND AUDIO STREAMING?
UPGRADE TO THE PARROT MKI9100 - PLUG AND PLAY HARNESS DESIGNED SPECIFICALLY FOR THE TERRITORY SX SY.
FITS ALL BA/ BF/ FPV/ TERRITORY VEHICLES WITH OR WITHOUT PREMIUM SOUND OPTION, FITS SEDANS, UTE WAGONS FROM XT TO GHIA AND TERRITORY.
NO CUTTING OF ANY WIRES
The screen and controls are mounted in a suitable position for easy access. This wiring simply plugs into the vehicles WHITE auxiliary and phone input and BLUE power connection behind the fuse panel. The inputs are normally run under the tissue box tray. Once fitted, the AM button must be pressed twice to switch to auxiliary mode. The car will automatically find the installed cable, there is no setup procedure.
Once auxiliary mode is active, the Parrot MKI9100 can be you can used for all your audio playback and the steering wheel mounted volume controls can be used to set the volume level! Auxiliary mode can also be accessed by the steering wheel the same way you would select FM, AM, or CD.
Automatically mutes your car stereo for phone calls.
In addition to conventional telephony functions - pick up, hang up, dual calls - the Parrot MKi9100 boasts cutting-edge telephony functions: automatic phonebook synchronisation, training-free multi-speaker voice recognition, speech synthesis of the names in the phonebook, contact management (up to 2 000 per phone) and call records. Its OLED screen displays the phonebook, caller ID, phone information and user settings. The menus and phonebook are also audible for easier, more intuitive use

Double microphone for crystal-clear calls
To ensure optimal audio quality when on the phone, the Parrot MKi9100 combines double microphone technology with new signal processing software (DSP-3) that eliminates background and surrounding noise, including noise from inside the car. For maximum listening quality, conversations are reproduced over the vehicle's speakers.
The Parrot MKi9100 is a Bluetooth hands-free system compatible with all mobile phone brands

The Parrot MKi9100 is also gifted for music. Supplied with a specific cable, it is compatible with all music sources, such as iPods, iPhones, USB flash drives, Bluetooth stereo (A2DP) phones, MP3 players and any other analogue players. For ideal music navigation, the screen of the MKi9100 displays the playlist along with the name of the artist and the title (iPod/iPhone connection or USB).
Music is delivered through all the car's speakers, giving the driver and passengers exceptional sound quality and the breathtaking (Virtual SuperBass…).
(Compatible with Ford BA/BF/Territory)
Kit includes:
Vehicle Specific Fitting instructions

Operating instructions

Bluebox electronic control unit

Control screen

Wireless remote control with mounting strap

External dual microphone with attached 11.5' cord terminated by a male 3.5mm connector

5' iPod/USB/3.5mm connector cable

5' Control screen cable

Control screen mounting bracket

Wireless remote control steering wheel mounting bracket

Visor clip

CR2032 3V battery

Control screen carrying pouch

Quick Start Guide

Warranty/Registration Card

Vehicle Specific wiring Harness



NOTE: IF YOUR AUX ADAPTOR IS ALREADY UTILISED FOR ACCESSORIES SUCH AS ROOF MOUNT DVD PLAYERS YOU WILL REQUIRE OUR BA528 TO ENABLE SWITCHING BETWEEN BOTH AUDIO SOURCES.
THE SPECFIC TERRITORY HARNESS FOR THE MKI9100 CAN ALSO BE PURCHASED BY ITSELF WITHOUT KIT FOR $85.
Warranty
12 months from the date of purchase. The MKi9100 interacts with your stereo through it's original wiring, which also means no effect to your stereo warranty.

FREE INSTALLATION ON ALL TERRITORY SX SY IF INSTALLED AT OUR PREMISES
(SY9100)
Bluetooth
Maximum range: 10 meters - 33 feet
Pairing: PIN code "0000"
Up to 10 paired devices
Automatic connection (enabled or disabled)
Automatic phonebook synchronization
User-independent voice recognition
Text To Speech: vocal synthesis of the phonebook
Number of contacts: up to 8,000 in total; up to 2,000 per paired phone
External double microphone, direction is adjustable
Full Duplex
DSP-3: Echo cancellation, advanced noise reduction
Dispatch voice and music on car's speakers*
Multiple connectors: iPod (from fifth generation)
USB and Line-In
Play music from any Bluetooth Stereo (A2DP) compatibles devices
Virtual Super Bass
Digital Class-D 20W amplifier
Be The First To Review This Product!
Help other ASL Automedia Pty Ltd users shop smarter by writing reviews for products you have purchased.
---
Others Also Bought
---
More From This Category