VY-VZ COMMODORE IPOD IPHONE AUXILIARY CHARGING CABLE 30 PIN
SUITABLE FOR VY AND VZ SERIES VEHICLES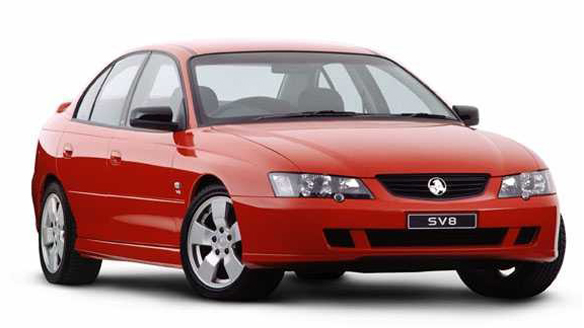 Integrates into your existing VY/VZ Commodore - 30 PIN IPOD/IPHONE Charging Cable
Suits both Single and 6 in-dash systems.
NOTE: UNIT MUST BE REMOVED FROM VEHICLE AND MODIFIED. THIS CONSISTS OF 2 COMPONENTS BEING REMOVED AND 6 WIRES BEING SOLDERED TO THE BOARD. IT IS QUITE A SIMPLE MODIFICATION BUT A KNOWLEDGE OF BASIC SOLDERING AND COMPONENT REMOVAL IS RECOMMENDED. IF UNSURE STEREO CAN BE SENT TO US AND MODIFIED AT A CHARGE OF $85 WHICH INCLUDES RETURN SHIPPING.

Play and Charges. iPHONE/iTOUCH/iPOD Adaptor Cable with 30 Pin Docking Connection.
This integrated Kit has been designed for VY and VZ SERIES.
(All Sedans, Utes and SportsWagons)..

Intergrates to the entire VY/VZ Range, including Premium Sound.
Keep the Original Look of your VY VZ Stereo.
Plays and Charges all iPhone's/iTouch's/iPod's with 30 pin docking connection.
5V Charge.
Line Level Outputs ensure you will enjoy a quality pure signal from your iPhone/iTouch/iPod.
No need to adjust the volume on the unit as volume can be adjusted via the Steering Wheel Controls (If present)
Full Installation Instructions Included.

The benefits of the ASL adaptor cable are many including:
Buy from a trusted name ASL - One of Australia's best integrator of Audio/Visual Products.Cable length is 1.75 metres long.
Each audio line of cable is shielded to reduce engine noise.
Product Charges iPhone/iPod at 5V with 1 AMP fuse installed for added safety.
Product is modified and tested in Australia to high quality standards.
Kit includes:
Fitting instructions

Wiring harness
CABLE LIMITATIONS:
PLEASE READ BEFORE PURCHASING:
1. Does not come with stereo removal tools or torx bits required to disassemble the radio..
2. Stereo must be removed and modified (if modifiying the stereo yourself ASL take NO responsibility for any damage or failure to your stereo. If in doubt stereo can be modified by ASL for $85
3. This cable does not act as a handsfree cable kit with the iPhone. Meaning phone calls will not be heard through the car speakers. This is a limitation of the iPhone (Not the cable)
4. This cable is purely a audio/charging cable. iPhone/iTouch/iPod functionality cannot be controlled via the factory screen or the Steering Wheel Controls nor will the music information be displayed on screen.
5. Selection of iPod/iPhone audio through stereo is selected via a supplied toggle switch.
(VZ560)
Be The First To Review This Product!
Help other ASL Automedia Pty Ltd users shop smarter by writing reviews for products you have purchased.